If you're a landlord or real estate investor, odds are you spend a good portion of your day in traffic or commuting via mass transit.
While some find the experience meditative, for the rest of us, idling on a highway or jam-packed like a sardine can be maddening. But isn't that harrowing feeling knowing that you could be doing something better with your time?
Podcasts may just be the solution.
These are educational and entertaining forms of content that are free and lend themselves well to multi-tasking. On top of that, you can find podcasts on almost any topic, including real estate. So why not take that time on your commute to learn something about real estate investing or landlord best practices and trends?
Unfortunately, most real estate podcasts are focused on the US market. While some of the fundamentals of real estate investing covered in that those podcasts are universal, the Canadian market has subtleties that require a different perspective.
Below is a list of Canadian-focused real estate investing podcasts that are informative and which could have a positive impact on how you run your real estate investment portfolio.
1. "The Truth About Real Estate Investing… for Canadians" hosted by Erwin Szeto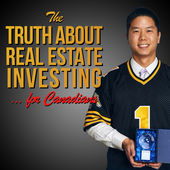 Just as the name describes, this podcast is all about real estate investing seen through a Canadian lens. Erwin does a great job keeping real estate hype down and focuses on proven economic fundamentals. As a high-performing Toronto-area realtor, Erwin's advice isn't just hot air either. he's either tried the strategies he covers in the podcast himself or had clients successfully execute them themselves. A new episode comes out every few weeks and includes interviews with industry leaders and influencers. You can find the podcast on iTunes or on truthaboutrealestateinvesting.ca.
Podcast Website: http://www.truthaboutrealestateinvesting.ca/
Realtor Website: http://mrhamilton.ca/contact/
Erwin's LinkedIn: https://www.linkedin.com/in/erwinszeto/
2. "The Your Life! Your Terms! Show" hosted by Nick and Tom Karadza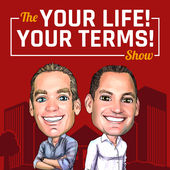 Nick and Tom's podcast touches on all matters relating to successful real estate investing, business development, the economy and even health and nutrition. Published every week, each episode features industry influencers who share valuable tips and tricks. Nick and Tom's credentials are quite impressive. Both quit their jobs in the software industry to pursue their dreams of entrepreneurship and live their lives on their own terms. They founded Rock Star Real Estate, a high-power, high-energy, no-nonsense Toronto brokerage firm that's surpassed the billion dollar mark in transactions and created the Rock Star Inner Circle, a community of like-minded real estate investors. You can find their podcast on iTunes or on rockstarinnercircle.com.
Podcast Website: https://rockstarinnercircle.com/
Nick's LinkedIn: https://www.linkedin.com/in/nick-karadza-80b17/
Tom's LinkedIn: https://www.linkedin.com/in/tomkaradza/
3. "Where Should I Invest? Real Estate Investing" hosted by Sarah Larbi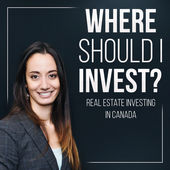 In her bi-weekly podcast, Sarah interviews successful real estate investors who share actionable strategies, tips and tricks as well as their successes and challenges throughout the years. Going beyond real estate news, Sarah and her guest go over investing fundamentals, best practices, how to look at numbers and stats and creative ways to get financing. It's a great resource for newcomers to the industry, but seasoned investors will find value in it as well. Sarah's experiences in the industry add tremendous value to the podcast. At age 33, she's already the owner of 9 properties and has plans to keep going. You can find the podcast on iTunes or on sarahlarbi.com/podcast.
Podcast Website: https://sarahlarbi.com/podcast/
Sarah's LinkedIn: https://www.linkedin.com/in/sarah-l-1862382a/
4. "Vancouver Real Estate Podcast" hosted by Adam and Matt Scalena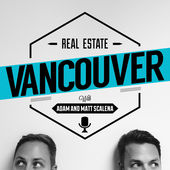 Adam and Matt Scalena, two of BC's top realtors, unite to host a podcast focusing exclusively on the West Coast's hottest investment market. Contrary to other real estate podcasts, the hosts don't just invite realtors and other successful investors, but a wide range of professionals such as academics, economists, building developers, politicians and finance experts. The hosts are considered thought leaders in their market and also make regular appearances on major news outlets like the CBC, Globe and Mail and National Post. A new podcast comes out every week. You can find the podcast on iTunes or on vancouverrealestatepodcast.com.
Podcast Website: https://www.vancouverrealestatepodcast.com/
Matt's LinkedIn: https://www.linkedin.com/in/matt-scalena-3bab48a8/
Adam's LinkedIn: https://www.linkedin.com/in/adam-scalena-0b772a55/
5. "Thrive Not Survive Podcast" hosted by Kelley Skar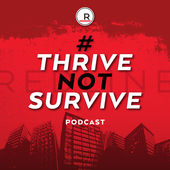 This podcast is a must for anyone involved in real estate who struggles with time management, maintaining motivation or otherwise just "getting things done". Kelley's approach to real estate focuses on the individual first, not just the properties. After all, if you're not firing off all cylinders, neither will your investments. Being a successful Calgary investor, Kelley's show also covers general real estate investing strategies, landlord best practices and how to become a better realtor. You can find the podcast on iTunes or on thrivenotsurvive.ca
Podcast Website: https://www.thrivenotsurvive.ca/home?category=Podcast+Episodes
Real Estate Website: http://www.redlinerealestate.ca/
Kelley's LinkedIn: https://www.linkedin.com/in/kelleyskar/
6. "Commercial Real Estate Podcast" hosted by Aaron Cameron and Adam Powadiuk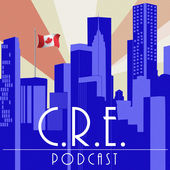 Although the name suggests the podcast only deals with "commercial", macro trends in the real estate industry are featured regularly. Aaron and Adam's podcast also attracts high-level industry leaders which offers a unique view from the top on all things real estate. Both hosts are high-ranking employees at First National, the largest non-bank lender in Canada which gives the whole show a unique way to view real estate investing. You can find their podcast on iTunes or on commercialrealestatepodcast.com
Podcast Website: commercialrealestatepodcast.com
7. "The Landlord And Tenant Podmess" hosted by Michael Balazo and James Hartnett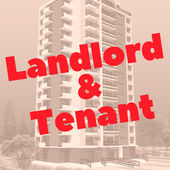 What happens when two comedians (one a tenant, the other a landlord), host a podcast that addresses all sorts of issues ranging from landlord-tenant relations to building management, to general real estate investing? A great big hilarious mess that's never dull and leaves you thinking. Some episodes don't focus exclusively on real estate which keeps things fresh. However, because of the exclusive content of some episodes, you might want to save this one for after you've dropped off the kids at daycare. A new episode comes out weekly which you can find on iTunes or landlordtenantpod.libsyn.com.
Podcast Website: landlordtenantpod.libsyn.com
Facebook: https://www.facebook.com/landlordtenantpod/
If you know of any other great podcasts you think landlords should be listening to, feel free to email us and we'll add them to the list!
Hand-Picked Related Articles