Scammer tries to rent house of former police officer  who worked behind the scenes to bust fraudsters
(McNamara worked over 30 years as a police officer for the Vancouver Police Department. While he had many different assignments, his focus was financial crimes and covert work.)
My home hit the rental market recently.
My family and I live in the home and have no plans to rent it out, but I went to work to try to rent it from the "mystery landlord" anyway.
Let me explain. 
A scammer had listed my home on a rental website for a crazy low price of $2,000 a month. I am a retired police officer who spent most of my career working on financial crimes and busting scammers and fraudsters. 
I found out about the scam listing through a friend, who was looking for a house to rent in my neighbourhood. He had entered search parameters for a house with three bedrooms, and my house was the first to pop up.
After the initial shock of seeing this, I felt violated – pictures of my home and its rooms were in full view. The photos were pilfered from a real estate site where I had previously listed it for sale. (I later decided against selling.) 
So my cop instincts and training took hold, and I went into covert mode. 
With a bogus name, I went down a text-thread rabbit hole with the scammer to find out not only his phone numbers (both with a Utah area code) but also his account at a bank in Montreal. 
I contacted the rental site to have the listing taken down, and also filed a report with police and the Canadian Anti-Fraud Centre.  
Fortunately this time, no one, as far as we know, fell for this scam. 
But with low supply, high demand and rising rents, scams such as this are on the rise. 
Take it from me after 30-plus years of dealing with scams and fraud, you need to take precautions and protect yourself. 
Question everything. Ask yourself why at each stage of any interaction you have with a potential landlord to make sure it is real. 
Rentals.ca measures to protect you from scammers
To better protect users, Rentals.ca employs a full-time fraud analyst to review listings. 
Artificial intelligence is also used on the site to detect sketchy listings. 
This month, Rentals.ca is also adding another level of security to verify users' identity. 
Anyone posting properties for rent will be requested to use the camera on his/her device to match the photo on a government-issued ID to a selfie of his/her face. A.I. is used to ensure the photo on the ID and selfie match, and that the selfie is of a person, and not from a photo or video. 
Listings posted by verified users will be differentiated by a blue checkmark, giving users more information and more security when searching for a listing.
The fintech industry is using this type of security  technology to ensure  compliance, and to cut down on fraud. 
Rentals.ca is testing this new verification method, and expects to have it live at some point this month.
Protect yourself against fraud.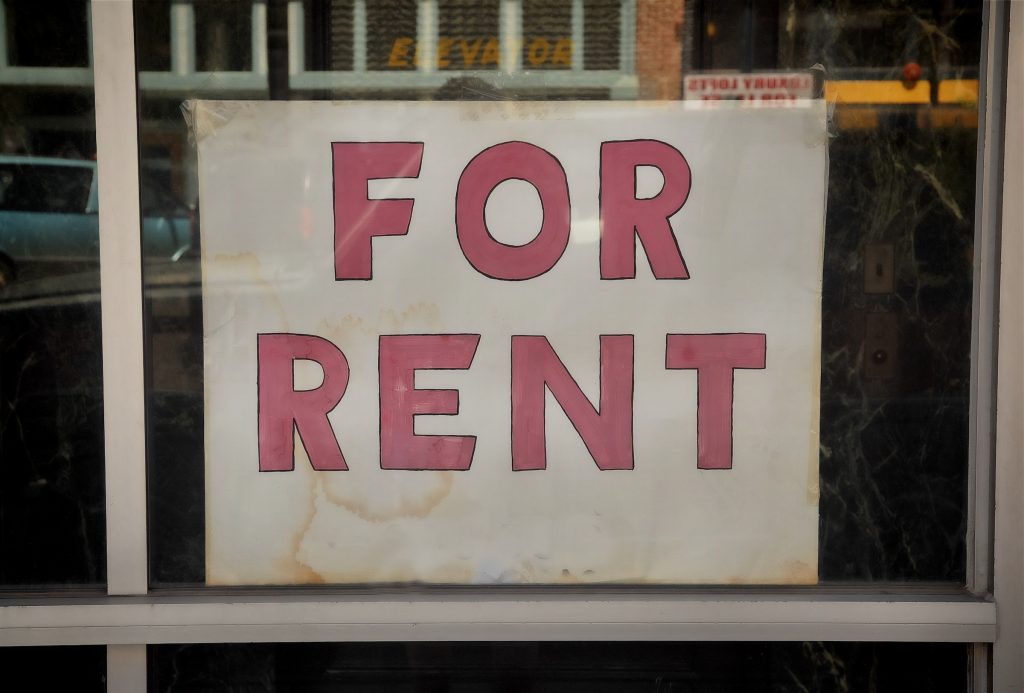 Here are my tips to not get caught up in a scam.
Ask some common questions and look for giveaways 
Is it too good to be true? 
The market for rental housing is tight, and scammers will entice you with great pictures and a great price. Ask yourself, why is the price so low? Is it comparable to properties in the same area? 
If you're not sure or uneasy about a landlord or rental property, trust your instincts, take a step back and do more research. 
Check emails and text messages for poor grammar, punctuation, usage and spelling.
Many of these scams are perpetrated from countries far away from North America, and poor grammar and punctuation are indicative of this. 
The scammer will pressure you to sign a lease and send a down payment as soon as possible. 
Often they will ask for you to send the funds by Western Union, MoneyGram or e-transfer. Once you hit the send button your money is gone, virtually impossible to stop, and not traceable.
Avoid paying money upfront, especially if you have not seen the property or met the landlord in person. 
The supposed landlord will tell you not to contact your bank or any other institutions, and they certainly don't want you to request a title search on the property.
This should be a big tipoff, along with intense pressure to send the deposit or first-month's rent immediately.
The supposed landlord will have an excuse as to why he/she cannot meet in person and will offer to send the keys and vital paperwork to your address, once payment has been received of course. 
Your money's gone, and no keys will arrive to the address you provided. If the "supposed" landlord cannot meet you to show you inside the unit, do not send money. 
The scammer will try to involve you in long email or text conversations in an attempt to close the deal. 
The scammers are using rapport building skills like any good salesman, all the while gathering information about you (this information can be provided to other scammers if you don't fall for the one, he/she is committing on you).
Scammers typically do not ask for references or a credit check. 
Landlords also want to protect themselves from bad renters and will ask for employment checks, references and credit checks. If the landlord does not ask for any of these, ask yourself why.
Steps you can take to protect yourself 
The Internet allows scammers to operate at breakneck speed. It is also a fantastic tool for you to use. Take some time to do some research on the rental opportunity you are researching.
Search the address. 
Is it listed on other rental websites? Is the rental fee in line with other houses in the area? Try a reverse picture search which might show the property is listed elsewhere in the country.
Check your local real estate listings for the property you are hoping to rent (use the same search parameters as you did for your rental search). 
The scammers will use these homes and related pictures as rental bait.
Search the email address the landlord used. 
Often this email address will show up as having been used in other scams.
Check the phone number the landlord provided. 
If this number has been used in other scams it may show up in a search. Pay particular attention to the area code used. In my case, I live in British Columbia, Canada, but the scammer was using a 435 area code which is for the state of Utah in the United States.
If you still want to rent the property but have some reservations, take the time to conduct a title search to ensure the name of the property owner matches the landlord's name. 
You can easily research how to obtain a title search for the rental property location.
Make sure you can view the entire property. 
Scammers will try to convince you that only a drive-by is required.
If the scammer is using a rental property and willing to show it, look for tell-tale signs he/she does not live there. 
Are there pictures of this person in the house? Does it look staged? Ask questions about why they want to rent, where they are going, how do they want payment. 
For the first payment I would suggest you ask for banking details so you can make the first payment directly to the account and then you can use e-transfer.
Ask the landlord to use FaceTime, Zoom or some other form of visual 
communication so you can see each other. 
If you are going to meet the landlord to view the property,  this should not be an issue.
Report a scam immediately to the rental site, to the local authorities and to the Canadian Anti-Fraud Centre. 
The quicker you can reach the rental site, the quicker the site can take down the listing.  While the other two probably can't or won't do anything immediately about your situation, you are adding to the cases of scams, which could mean they just might take them more seriously.