New to renting? Want some guidance on your rental search? Just browsing our website?
Well, you've come to the right place. We've compiled everything you need to know about the rental process into one handy guide for 2023.
In this article, we'll cover:
1. What Are My Rental Options in Ottawa?
There are three main options when renting in Ottawa:
1. Apartment Buildings – Apartments for rent are plentiful in Ottawa. This rental option is mostly available near downtown neighbourhoods, and on average is the most affordable rental option in the city. Apartment rentals are quite popular among students, especially the cheaper rentals near Ottawa universities. Around 31% of occupied private dwellings in Ottawa are apartments, according to the most recent census in 2021.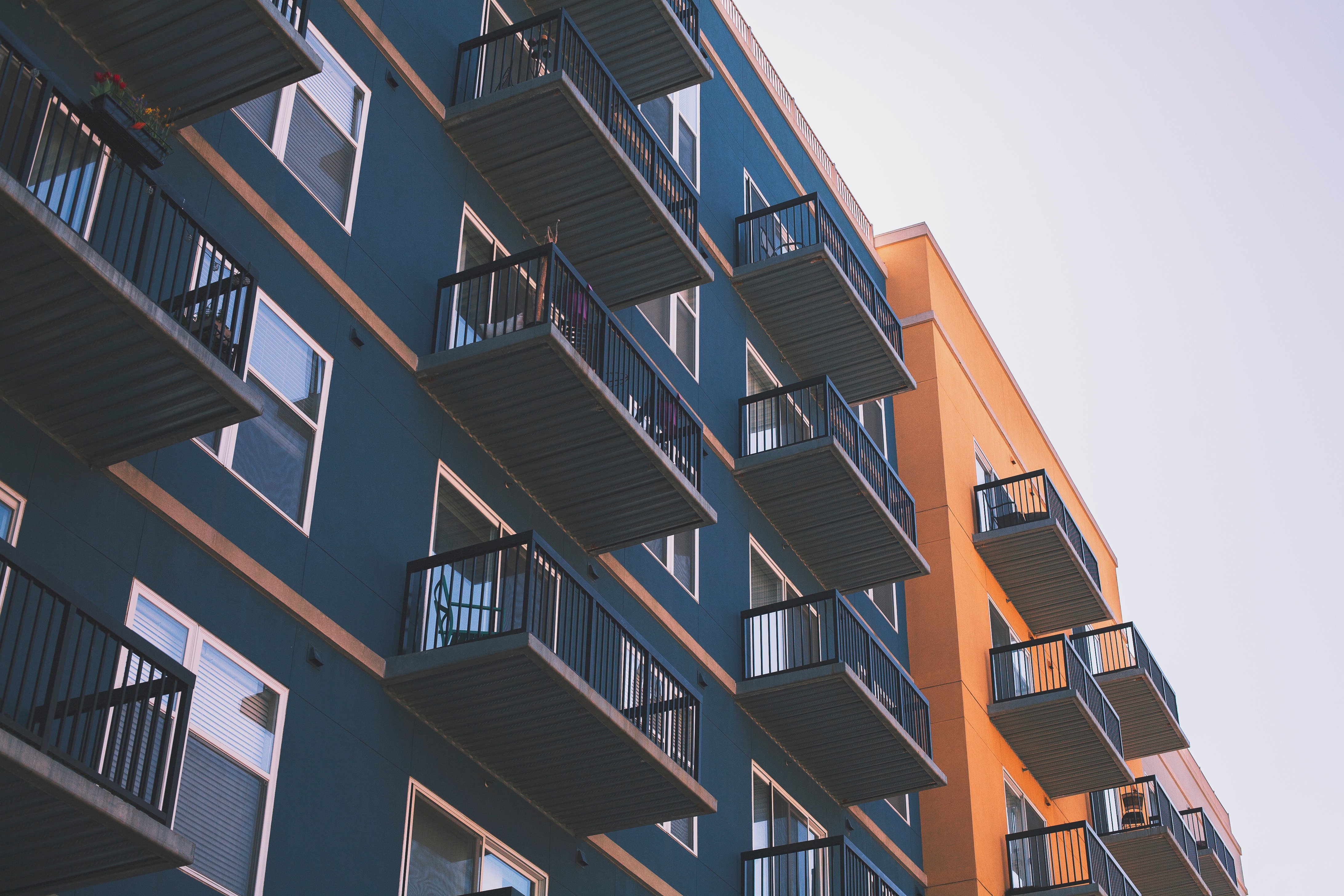 2. Houses – The predominant rental option are Ottawa house rentals. Most neighbourhoods will be filled with single detached homes, with approximately 41.7% of Ottawa residents living in them as per the 2021 census. Houses for rent in Ottawa range from affordable to luxurious, so if you're interested, there's definitely going to be a house rental that suits your tastes!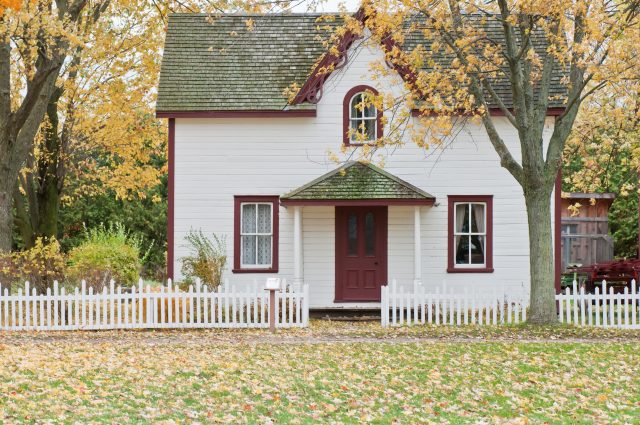 3. Townhouses/Condominiums – There aren't many large townhouses or condominiums in the quiet residential neighbourhoods of Ottawa, but if you're interested in renting a unit, you may find some luck in the downtown core. Condominiums offer a more community style of living, with most condo buildings offering amenities like gyms, pools, and even roof access. Townhouses are like single-family homes, but with many neighbours.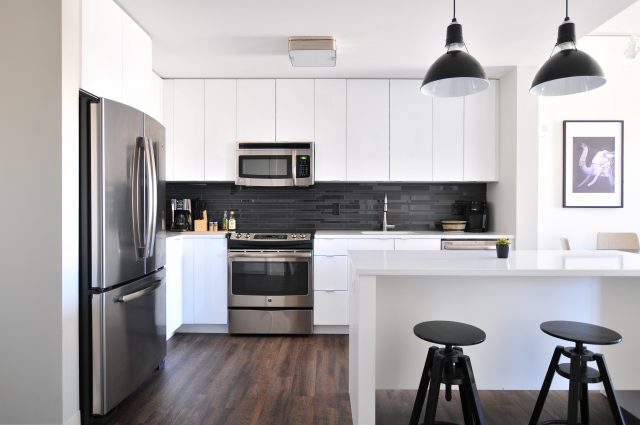 Ottawa, the capital city of Canada, has been named the best place to live in Canada for 2023 by Expatra. So, it's no surprise that Ottawa renters and homeowners stay in their homes for long periods at a time.
*Statistics taken from the 2021 Census by StatCan.
2. How and Where Can I Search for an Ottawa Rental?
If you choose to hunt for rentals alone, there are many helpful resources available:
Rental Websites
Traditional classified rental websites make it easy to search through rental listings with unique filters and detailed descriptions of rental units – so you'll know exactly what to expect. These websites have options to filter rental listings by price, bedroom count, bathroom count, long-term or short-term, housing type, or pet-friendly. You can search for any rental, be it a house, apartment, or townhouse using custom keywords. Looking for a rental in Ottawa? You can check out available apartments for rent easily here. Some websites even offer additional resources, like Youtube and even virtual reality (VR) tours! You can find these unique features on Rentals.ca, which offers apartment hunters 3D VR tours of many potential new homes in Ottawa, Toronto, Calgary, Edmonton, and Vancouver.
Social Media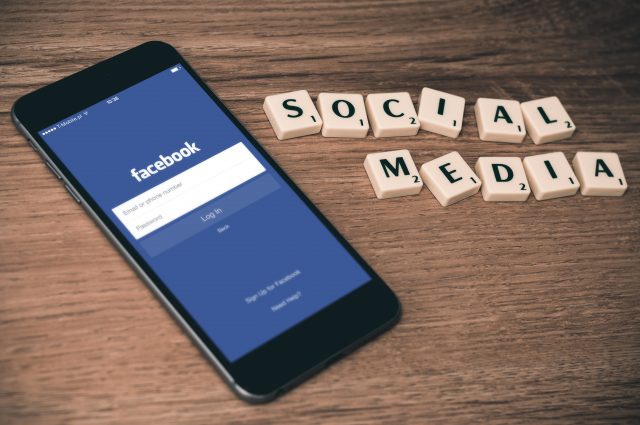 Facebook has lots of groups for Ottawa renters looking for new properties. Agents or small property landlords post their rentals in Facebook groups with photos, a description, and sometimes a link to a Youtube video tour. Interested renters can DM a poster directly and get quick replies to all their rental questions. You can even find rentals through some real estate Instagram accounts, but we advise you to check carefully for the legitimacy of these rental postings before signing or giving out personal information!
Links to Ottawa Rental Facebook Groups:
Realtors
If you want help with your rental search from another party, you can contact a licensed realtor! Ottawa Realtor has a list of local realtors in the Ottawa area that can help you find the right rental for you. Agents are paid through the landlord, so you won't have to incur a fee from their expert services!
Side note: Properties listed with realtors are often priced higher than the average rental. If you're on a budget, you might want to stick to rental searching on your own.
3. When Should I Look for a Rental?
Ottawa rentals are popping up all the time, but are usually listed 1-2 months before they are available to rent. If you're planning on renting, make sure that you're ready to move out in a few months, because you want to keep your options open and snag the next best rental that pops up.
4. What Should I Look Out For During My Rental Search?
When you embark on your rental search, it's important to have a checklist of must-haves. Here's a list of tips to help you cover all your bases.
Establish Your Budget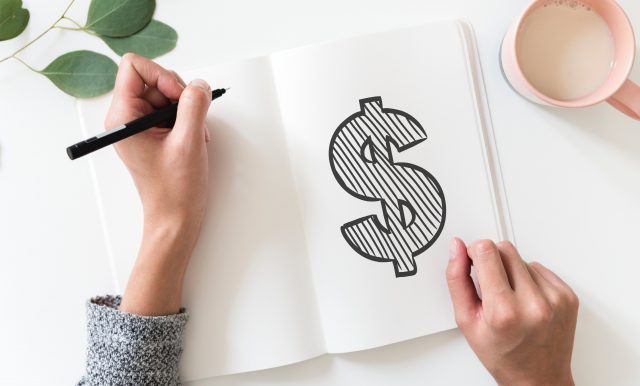 Sadly, although we'd all love to live in the most luxurious homes, most of us need to set a realistic range for rent we're willing to shell out every month. It's important to stick with the budget that you set out, and not get too carried away with looking at gorgeous interior design photos. Websites with price filters are the easiest way to see rental listings within your budget. You can check out our different filters as well as a map view of Ottawa rental listings here!
Location
Ottawa is a huge city full of different neighbourhoods, with each neighbourhood containing unique qualities. If you love a trendy, chic vibe you might want to look in the Westboro neighbourhood, as it's filled with fashion boutiques, charming streets, and fine restaurants and cafés. More inclined to a quiet, residential neighbourhood? Alta Vista, in the south end of Ottawa is a friendly community with many schools, community centres, churches, and parks.
In general, when looking for a rental, check out what's in the surrounding area. Is the rental you're looking at close to a hospital? You might want to check out the neighbourhood at different times to see if you can hear ambulance noises from your rental location. If you don't own a car, consider choosing a rental near public transit routes so that commuting won't be much of an issue. And of course, check out the proximity of your rental to grocery stores and shopping centres! A little retail therapy hurt no one.
Parking Availability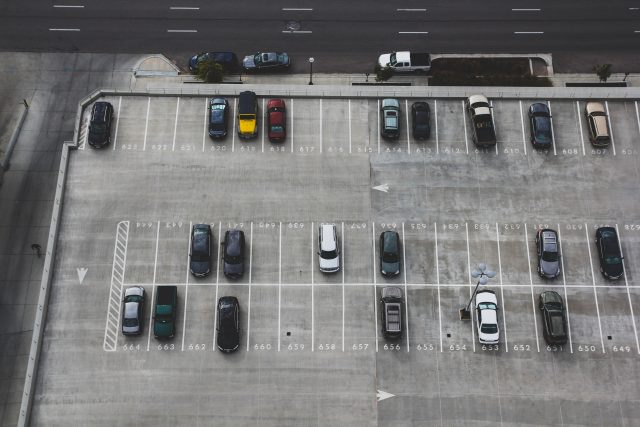 If you own a vehicle, you should look for a rental that provides parking space. Many rentals, be it a townhouse, apartment, or house come with a parking space. However, if parking isn't available, you may have to park on the street. Make sure to follow street parking laws and have a proper permit, as parking tickets can be costly.
Utilities Included
Some leases have utilities included in them, while others don't. Utilities include electricity, water, heat, and AC. If you're looking to stay in your rental for a long period of time, you might want to opt for a rental that has utilities included, because annual rent increases will likely be less than the increase in energy costs. However, if you're more of a conservative energy user, you may want to opt for a separate energy plan not included in the lease, as you could save money by using less heat.
Of course, check out how energy efficient your rental is. If your apartment rental doesn't have winterized windows, you'll need to use more energy to stay warm, so you might want to choose a utility included lease. Make sure you figure out your utility plans before you sign your lease if your lease doesn't include utility coverage!
Check Cell Phone Reception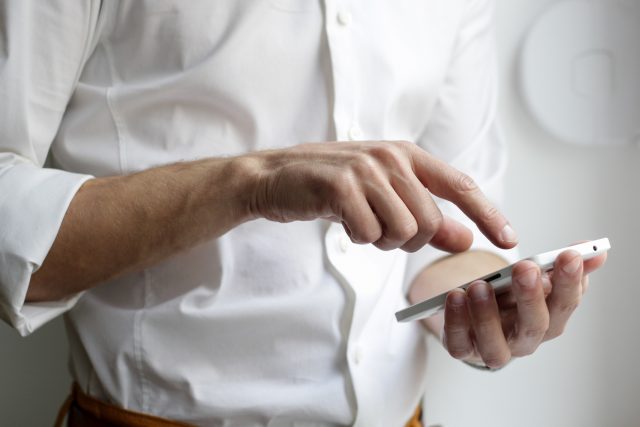 While you're viewing potential homes, make sure to check for stable cell phone connection in all corners of the property. This crucial step is often overlooked, and you definitely don't want to run into signal issues when talking on important phone calls!
Check out this article for another 10 things to look for when finding a great Ottawa apartment!
https://apt613.ca/10-tips-for-finding-a-great-ottawa-apartment/
5. What Questions Should I Ask Before Renting?
Check out this article for a full list of questions to ask a landlord before leasing!
Can I decorate the apartment without being penalized?
Decorating rules differ on a landlord by landlord basis. You should discuss whether you can hammer nails in the walls, paint surfaces, or install new furniture with your landlord before signing the lease.
How many guests can I have? Can I list my rental on Airbnb?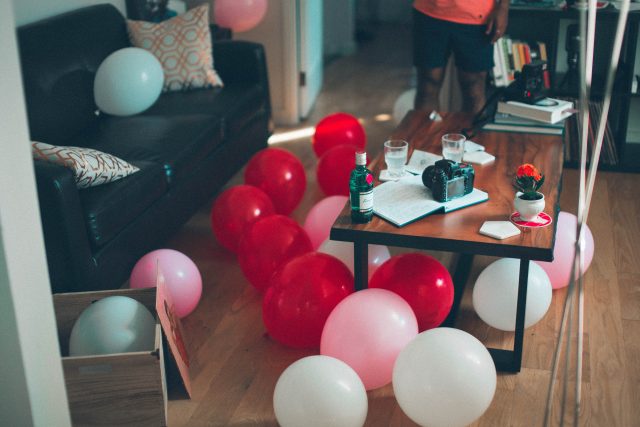 The answer to this question varies by the landlord. Some landlords are completely against the idea of Airbnb, while others just consider it to be a method of subletting. Also, make sure to check with your landlord for live-in guest policies. Most rentals allow live-in guests in the rental for up to 2 consecutive months, but tenants must report any new guests in the unit to the landlord within 10 business days. Check your lease carefully, as these rules could differ!
Are there quiet hours?
This question is pretty important to ask if you're looking to rent an apartment or condo unit. The hours differ from weekdays and weekends, but generally quiet hours begin at 10 pm. If you're too rowdy during quiet hours, multiple noise complaints can give landlords a reason to terminate your lease and evict you.
What are the upfront costs? Will my rent increase?
Most landlords require the first and last month's rent paid upfront after signing the lease, as well as a security deposit. You may get your full security deposit back when you terminate your lease, but only if you haven't caused damage to the rental property and followed all conditions in the lease agreement.
Legally, your rent cannot be increased for at least the first 12 months of your lease. After this time period, there is a limit that landlords can increase your rent.
What do I do if I find pests/vermin on my property?
Are you squeamish of bugs and mice? Some landlords take care of the pest control/removal process, while others will make you handle the extermination yourself. Make sure you're signing a lease that takes care of pests for you if you don't want to deal with them!
Can I bring my pet?
Planning on bringing your furry companion to your next rental? You shouldn't have too much of a problem if you're looking to live in a house. However, some apartments and condominiums have strict rules regarding pets. You definitely want to check with your property manager regarding these rules. Landlords can evict you for having a pet on their property.
Should I get tenant insurance?
Tenant insurance (or Renter insurance) covers insurance to property tenants. It typically includes content insurance, personal liability insurance, and additional living expense. Sometimes, tenant insurance is included in the lease, but if it's not, you may want to consider getting it.
6. Documents Needed For Renting
Before you lock down your newfound rental, make sure you have all the right papers and follow these steps so that the application process goes smoothly.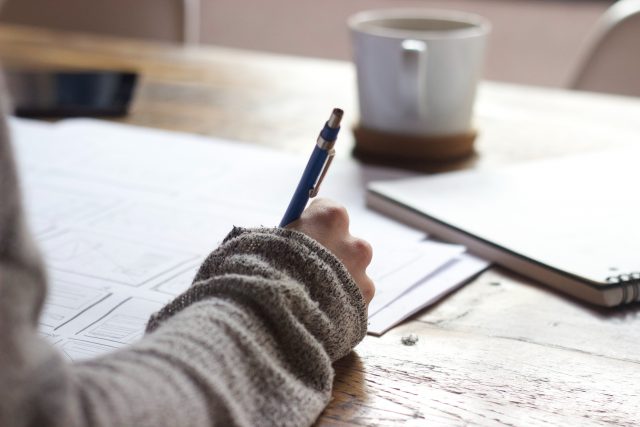 This form confirms that you want to apply for the open rental listing. You'll have to fill out all of your personal information here, including proof of income, financial obligations, and personal references. It's important to get all your numbers right here!
Application Fee
If you apply for an apartment rental, you'll probably face some fees. Usually, you'll encounter processing fees, application fees, and often a security deposit. On average, you might pay $100 or more (non-refundable) just for the application fee alone.
Credit Report
If you have bad credit, you might struggle to find a rental, especially apartment rentals. When you submit your rental application, you will need to allow your landlord to check your credit. The landlord needs to check your credit to ensure that you can pay your rent on time and how financially responsible you are.
References
References can help speed up a rental process greatly. If you've rented in the past, providing a reference from your previous landlord is an awesome indicator that you'll be a good tenant now (if you were a good tenant, that is). If you haven't rented in the past, ask references that aren't your close family. Try asking university professors or employers; anyone who could write about your character traits positively with good standing.
And lastly, before you sign: Read the lease and tenancy agreement thoroughly and inspect your new rental. This is your last chance to bring up questions, issues, and concerns to your landlord that they will be responsible for taking care of. Once your signature gets on that lease, you are liable for any damages and/or problems on the rental property! Want to learn more about your rights as a tenant in Ontario, like eviction rules, rent increase limits, and lease details? Check out the official laws here.
Often, the lease signing process takes a while because this is a time where you can sit down with your landlord and discuss the lease expectations and conditions. If you're happy with the rental agreement after discussing everything with your landlord, then congratulations! It's time to sign the lease and secure your new home. Check out our guide on the standard lease agreement on Ontario here!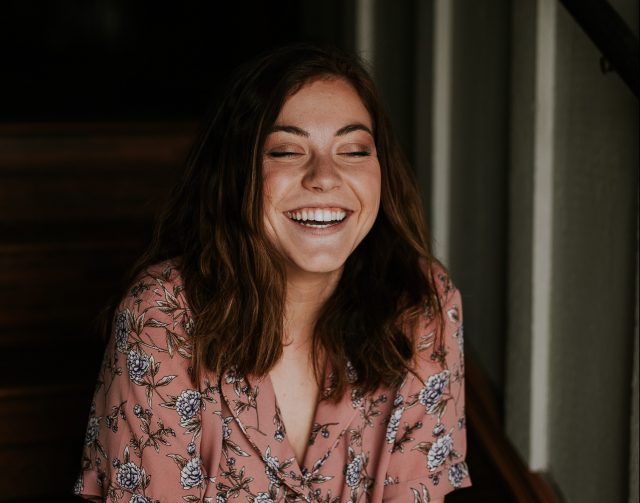 7. Perfect Your Move In
Conduct an Inspection
If the landlord has left any amenities for you (ex: fridge, freezer, washing machine, cooker, microwave, dishwasher, etc.), make sure to conduct an inventory and report any defects when you move in. Also, check the water pressure! Ideally, you should have checked the place before you signed the lease, but if there are major issues with the amenities, you don't want to be held liable for them. Landlords will often fix any issues if they are reported to them in the first few days of the lease.
Figure Out Moving
We mentioned this earlier, but you should probably figure out how to move all your belongings into your rental by the time your lease begins. Whether you need to rent a moving truck, hire movers, or gather friends and family to move things by hand, it's going to take some elbow grease to complete the move!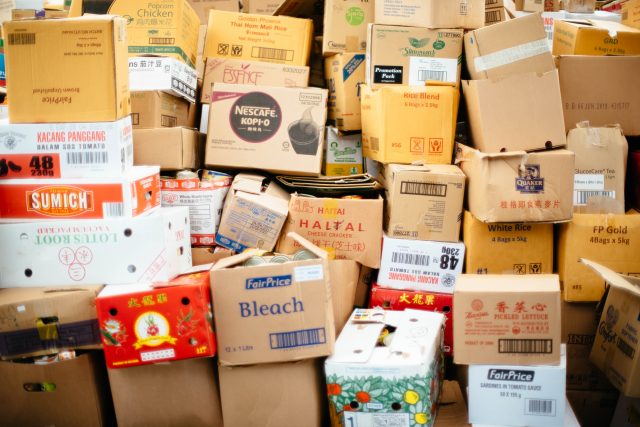 8. Ready to Rent?
Feeling a little bit more confident about the renting process? You can kick off your rental search with Rentals.ca to see what's available on the Ottawa market. Click here to search Ottawa Rentals (we upload new listings daily)!
More renter guides: