How long has it been since we began hearing these words every day: COVID-19, coronavirus, pandemic? How long before we try to forget them?
Who knows — could be awhile.
Politicians, epidemiologists and public health experts are scrambling to keep up with the runaway virus trying desperately to flatten the curve. At the same time, government officials are offering billions of dollars to reboot the economy and holding routine press conferences to reassure us that all will be well again — sometime.
But the new words above will probably change us — change the way we live, play, work, and will possibly bring a more massive digital transformation closer to home sooner than predicted.
Take housing, renting, and all that's associated with the search, the transactions and the move. Post-COVID-19 could bring about some changes to enhance the process making it more efficient, easier, and maybe even more enjoyable.
Rentals.ca put together seven predictions — digital and otherwise — that might stick long after the coronavirus is gone to reshape the housing/rental market.
But first, let's take a look at what is happening now before delving into the future.
People are searching for rentals again, according to Matt Danison, CEO of Rentals.ca.
"Rentals.ca has experienced its all-time high in traffic numbers in the first week of May surging 59% compared to the first week of April," Danison said. "Renters who put off moving when the pandemic hit are now starting to resume their apartment search in the hopes that Canada's lockdown will end in the coming weeks."
Guy Tsror, data scientist at Local Logic in Montreal, agrees.
"At its worst point since COVID-19, the rental market lost 27 per cent of user search traffic across Canada," said Guy Tsror, data scientist at Local Logic. "But since that low point in mid-March, the market has rebounded with the search traffic for the last two weeks of April exceeding the last two weeks of January.
"People still need homes, and we see that the initial shock of COVID-19 has subsided, and consumers are back out there looking for homes online," he added.
For more, check out the Local Logic report, "COVID-19 Impact on the Canadian Housing Market," from Tsror and Ben Myers, president of Bullpen Research & Consulting.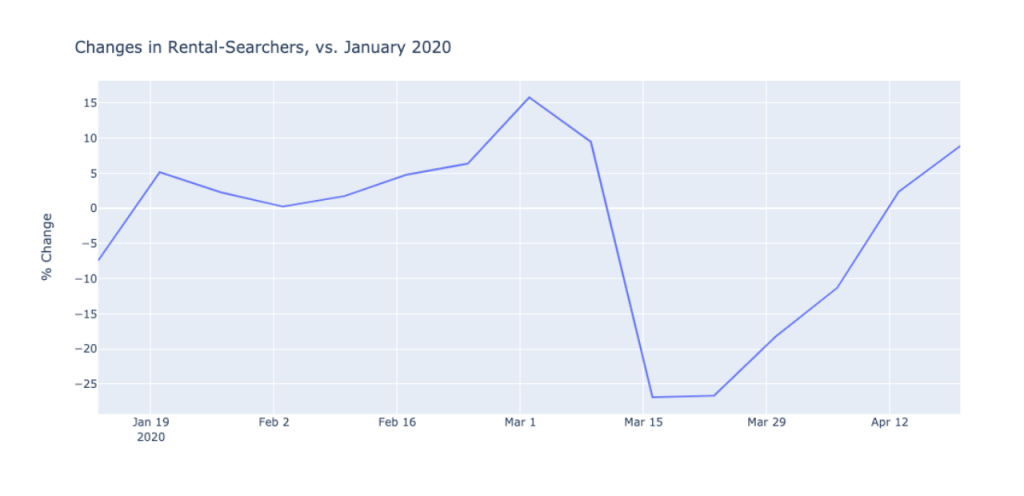 Next, Local Logic has looked at how users interact with its proprietary Location Scores to understand what matters to renters now, compared to pre-pandemic days.
Unsurprisingly, people in Canada looking to rent, care about proximity to grocery stores much more than before the outbreak — 13.5 per cent increase compared to January averages.
The graphic below shows renters care much less about public transit (a 14 per cent drop), and they are much more interested now in cycling (a 17.3 per cent increase).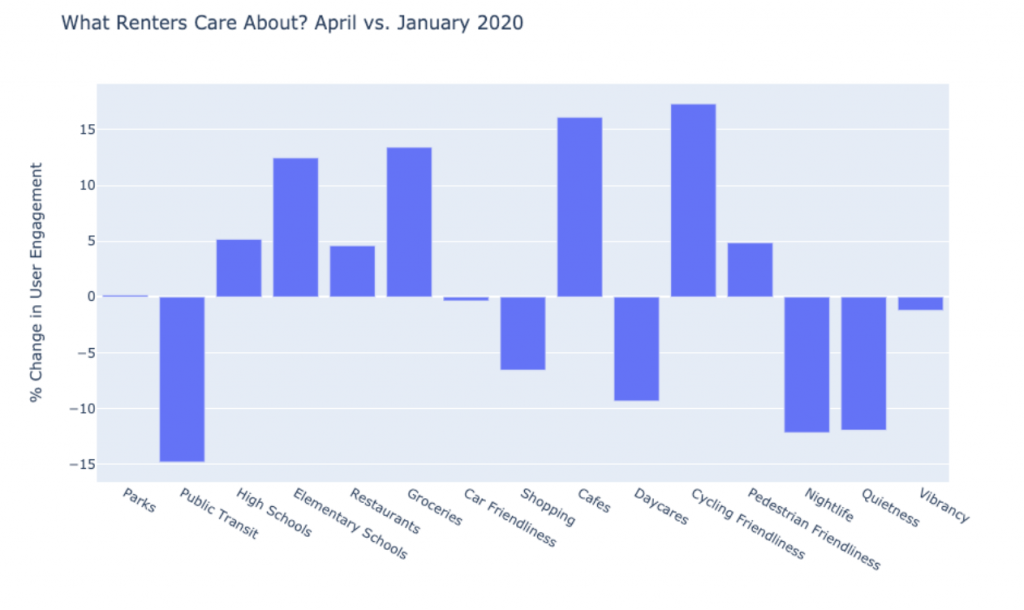 "Since COVID-19, renters' lifestyle demands have changed and have not rebounded to pre-COVID times; we see renters are looking to live in more cycling- and pedestrian-friendly areas, with better access to groceries and better access to schools," said Vincent-Charles Hodder, CEO of Local Logic. "Conversely, renters care less about being close to quality retail shopping, public transit, daycare, and quiet neighbourhoods.
"Only time will tell if this is a permanent change in lifestyle demand or if this will begin returning to normal as non-essential businesses reopen and consumer confidence returns," he added.
1. More landlords and renters will embrace online virtual leasing, 3-D and virtual tours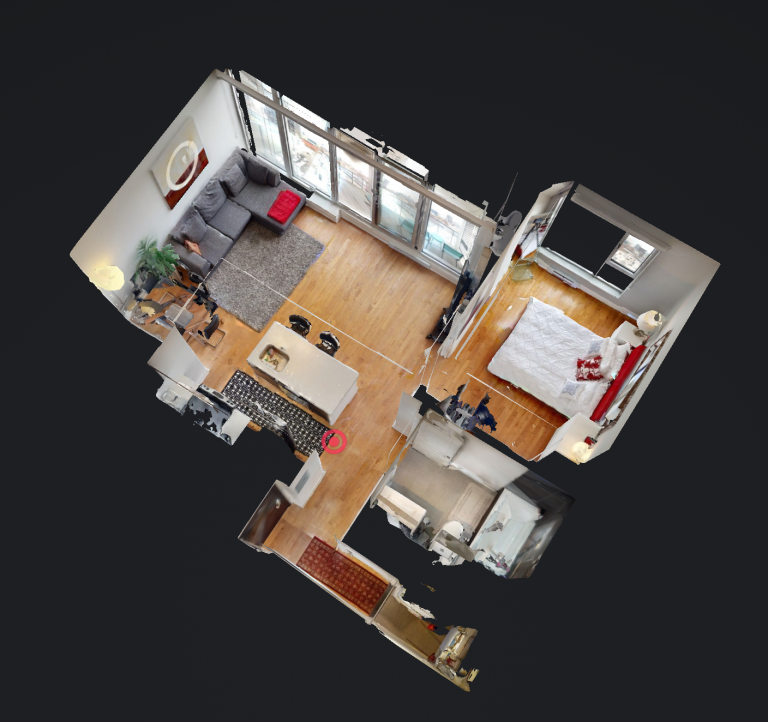 It's not like 3-D and virtual tours are something new; they just have not been commonly used. What these tours have offered both landlords and prospective renters in the past are convenience, efficiency and time.
After doing a virtual tour, renters coming for an in-person visit are more serious prospects because they have already basically viewed the unit, studied the neighbourhood, checked off their boxes, and are ready to sign a lease. Virtual tours also cut down on unnecessary showings to the curious but not so serious looky-loos.
And using these virtual tools allows the renters to view dozens of properties in a few hours that would normally take a couple of days. These tours show the prospect a floor-plan, dollhouse view and a 360-degree view of a property 24/7 without having to schedule an appointment.
We'll now likely see more leases signed with renters ready to move in their new home — without an in-person visit.
This will allow renters to search for and find their new home from a tablet, laptop or computer, see neighbourhood scores to assess what's around their new home and sign an online lease after a digital video chat with their new landlord or property manager. They will even be able to see commute times — driving, transit or walking — from their new home to work.
From a Toronto Storeys piece, Local Logic says "Canadian real estate portals are reporting an increase of between 200% and 500% in requests for virtual home tours as the pandemic has taken hold."
Rentals.ca has been shooting 3-D virtual tours since 2016 and offers the service in over 40 cities across Canada. "We are committed to lowering the cost of 3-D and virtual tours until August 1 to help with social distancing and safety," said Danison of Rentals.ca.
Along with more virtual tours will come more use of mobile-leasing platforms and artificial intelligence leasing assistants.
More tenants will begin paying rent digitally than ever before.
Digital innovation equals seamless transactions, but beware of scams and fraud. Stick with trusted platforms, such as Rentals.ca, that take rental fraud seriously and have full time staff and AI employed to prevent rental scams.
Any platform with these digital tools and measures of safety in place should catch the attention of both landlords and renters.
Another caution with these digital tours: Be wary of FaceTime, Facebook Live, Zoom tours, or poor quality videos. They can make the space seem smaller or larger, and landlords might show renters only what they want prospects to see, eliminating the cramped closet space or illuminating the poorly lit bathroom.
Stick with 3-D tours shot with a Matterport camera, Asteroom, or something similar, where you can see everything virtually in your own time and space.
On the real estate side, buying and selling will go through the same transformation. For example: The Ontario Real Estate Association (OREA) has urged Ontario's REALTORS® to stop all face-to-face business, including open houses, agent and public office hours, and in-person showings, particularly tenant-occupied homes, during the province's COVID-19 State of Emergency.
From the Ontario list of essential services: "Every person who is responsible for a business that provides real estate agent services shall ensure that the business does not host, provide or support any open house events."
From a Daily Hive story: Real estate boards across Canada urge against all open houses, while the Alberta Real Estate Association (AREA) has gone a step further by implementing a ban on its members from hosting open houses.
2. Some short-term rentals in urban areas will convert to long-term rentals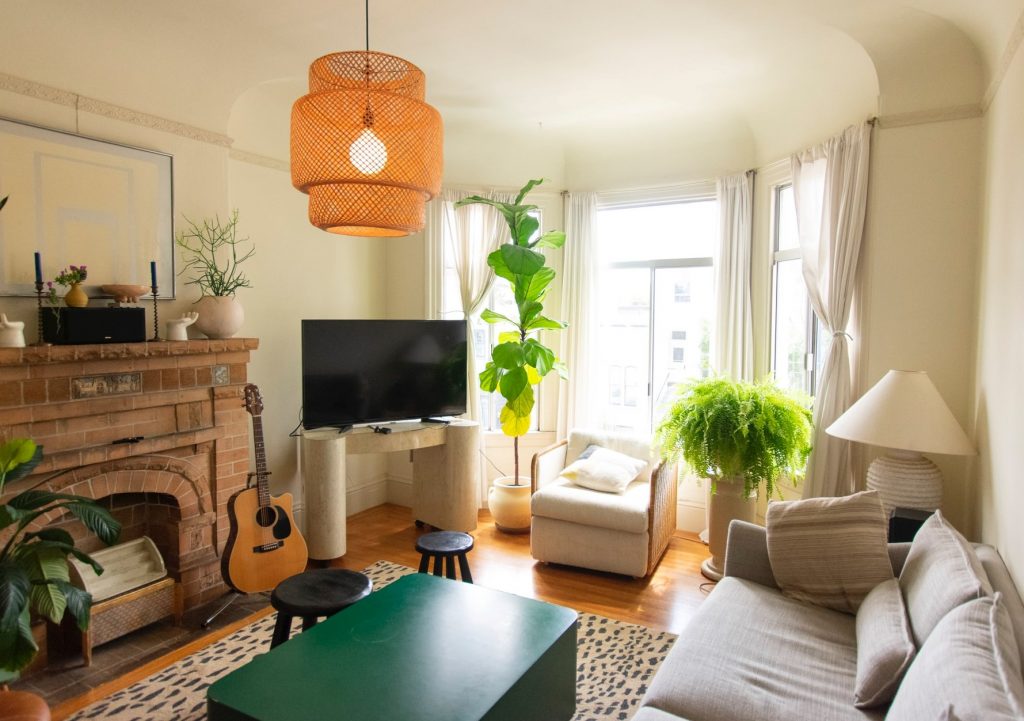 Who's taking a vacation right now or looking for a place to stay a couple of days or weeks?
Events, weddings, conferences, seminars, festivals, concerts and even family reunions are canceled, and so are a lot of reservations for short-term stays.
We are hunkered down.
Short-term rental owners are hoping for not too much longer.
The longer short-term rentals in the larger cities remain vacant, the sooner their owners could put them back into long-term rental stock. Or, they might have to put the units on the market if they can't afford the mortgages.
This could give renters more options, help open up supply a little in cities such as Toronto, Vancouver and Halifax with tight vacancy rates, and might even help to lower rents.
Fairbnb Canada, a coalition of homeowners, tenants, tourism businesses and labour groups, said, "the COVID-19 crisis could put 7,500 homes back on the long-term market," in Toronto in a Global News story.
If the pandemic stretches through the summer, we could see short-term units in metropolitan areas turning into rental supply, but if the coronavirus is short-lived, the short-term market could come back, but slowly as people cautiously take steps out into public spaces and travel again.
A lot depends obviously on how long short-term owners can go without the steady stream of revenue from their units.
From a Washington Post article: According to AirDNA, which provides data from short-term rentals, vacation-rental revenue in many major U.S. cities was "declining or sharply declining" by the week of March 15.
"It is an absolute bloodbath out there for these vacation-rental managers and vacation-rental owners," said Scott Shatford, CEO of AirDNA. "The cancellation rates over the last couple weeks are astronomical."
The article also points out AirDNA data shows that while short-term rentals are being canceled in urban areas, the numbers are up in suburban and rural areas.
People are escaping from densely populated areas to rural cabins, hideaways, professionals are seeking refuge in a safer place to work, and students and travelers are using short-term rentals to quarantine as they transition to their homes.
And, Airbnb's CEO Brian Chesky has promised $500,000 (U.S.) of his own money to pay for rentals in Toronto homes for front-line health workers, according to an April 30 Toronto Star story.
But the biggest short-term problem for short-term rentals are new laws prohibiting them.
In an April 7 story from the Globe and Mail: "Ontario has restricted the operations of online accommodation services such as Airbnb, issuing an order that limits short-term rentals to those 'who are in need of housing during the emergency period.'
"The province…joins Quebec and several U.S. states and municipalities that have banned or restricted short-term rentals in the face of the pandemic."
Before this, some buildings banned short-term rentals in Toronto.
A March 25 headline in the Toronto Star reads: "'Risk of danger to residents' prompts some Toronto condos to ban Airbnbs amid COVID-19 crisis" The article said, the management of "ICE condos at York St. and Lake Shore Blvd. W. and Maple Leaf Square condos on Bremner Blvd. have informed residents that short-term stays are prohibited."
In a recent, thoughtful piece in Wired, the headline asks: "Is this the end of Airbnb?" The end of the story answers the question: "…the coronavirus pandemic might just force the creation of a trimmer, better Airbnb."
This could be true as Airbnb announced May 5 layoffs of 1,900 employees, nearly 25 per cent of its workforce.
3. Cleaning will take on a whole new meaning in apartment buildings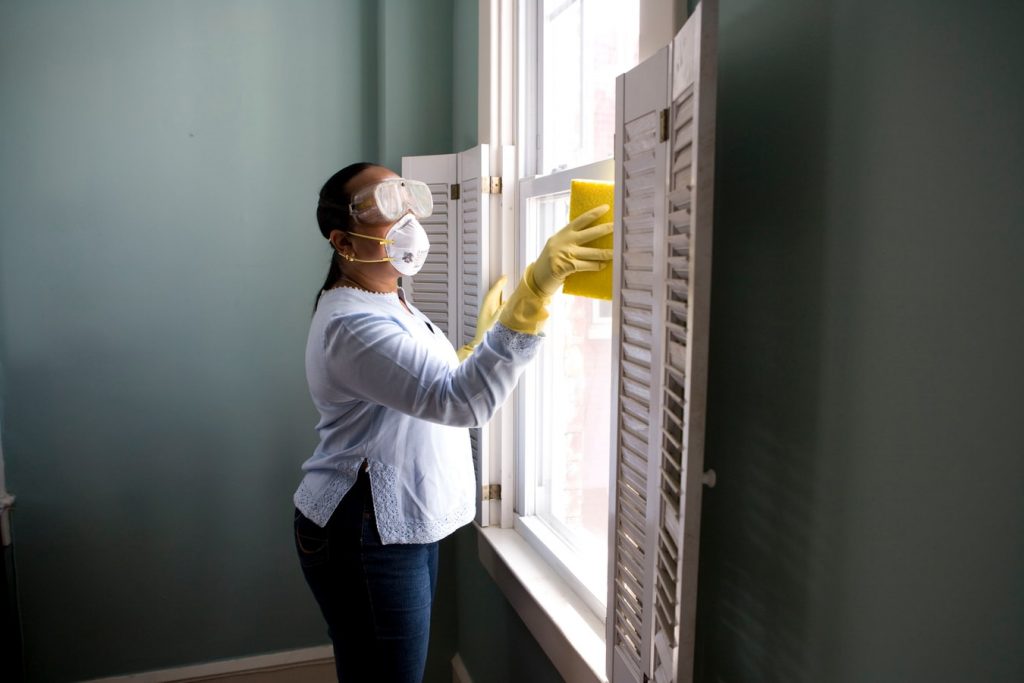 Think door handles, door knobs, light switches, elevator buttons, restrooms, laundry rooms, stair railings, common areas, mailboxes, exercise equipment and gyms, work spaces — any surface or thing that hands touch a lot.
Cleaning will become a bigger industry with stricter rules or guidelines on how to clean, what to use and how to stay safe while cleaning.
Janitors and cleaners already wear gloves, but now they will probably don masks, coveralls that are washed every night and use spray bottles of disinfectants known to kill the coronavirus. The rags, brushes and equipment used to clean will need to be cleaned and disinfected or trashed.
They might be trained better on cleaning for the coronavirus, and they could get a temperature check before coming to work each day.
This will become a more expensive task for landlords and property managers.
Property managers might even advertise their superior cleaning regimenes and services as a perk to get the best renters in their buildings.
Here are cleaning guidelines for landlords from the city of Toronto.
Here are some other resources: Health Canada, Toronto Public Health and The Canadian Federation of Apartment Associations.
Here are some new cleaning protocols of a few property managers in Toronto.
At a minimum, property managers will likely be taking these steps:
Hand sanitizer readily available throughout the building.
Limiting the number of people in elevators to ensure for proper social distancing.
Limiting office hours and enabling avenues for online/phone call inquiries from tenants.
Gloves and masks for all property management employees.
Communicating updates on building and COVID status of building as necessary.
Closing down guest suites, social rooms, party rooms, gyms, pools until they figure out a way to reopen them with new rules.
Increasing the cleaning of door handles, elevator buttons, mail boxes, and any other high traffic areas.
Using online systems to collect rent and other bills.
Expect more research on ultraviolet irradiation and its possibilities of killing the coronavirus in the air and on surfaces. Experiments with other chemicals and disinfectants will also be tried. Here's the U.S. Centers for Disease Control and Prevention's recommendations for cleaning and disinfecting a household.
There will be lists of products that kill the virus and ones that don't.
But be aware of scams — for cleaning products to agents that are purported to kill the virus. From the World Health Organization — a few mythbusters — and no, garlic does not kill COVID-19.
In the short-run at least, we will all become more obsessive-compulsive clean freaks, and not only of our hands, but also of our homes, offices, meeting places and public spaces.
4. More claims will flood tenant and landlord boards
What will happen between landlords and tenants once the coronavirus passes?
The renting landscape in the shadow of COVID-19 is confusing and chaotic.
Things could get worse unless cooler heads prevail.
Rent strikes were planned for April and May, evictions are banned, rent hikes are frozen, job losses are mounting, government assistance is on the way — soon they say.
In a Toronto Storeys piece, the Canadian Federation of Apartment Associations, said 75 per cent of Canadian tenants had paid their April rent in full, while another 10 per cent had paid in part.
We will soon see how those percentages change in May.
Once the coronavirus war ends, the landlord/tenant war could escalate and play out in tenant/landlord board hearings and maybe even in more litigation.
Tenant/landlord tribunals are already overloaded and backlogged; this could get worse post-COVID-19.
Better for the federal and provincial governments to prepare with solutions now before they have to step in to stop megaphones from prevailing.
In a March 21 CBC article, Dania Majid, a staff lawyer at the Advocacy Centre for Tenants Ontario, said the province should consider launching a fund for those unable to pay their rent.
Here's the latest updates on eviction moratoriums from each Province and Territory, according to this Canada Mortgage & Housing Corporation report.
Here's Canada's COVID-19 Economic Response Plan.
Here's a report from the Canadian Centre for Policy Alternatives examining the financial situation of the 3.4 million households who rent and whose primary source of income is wages and salaries or self-employment income.
Here's a statement from the Federation of Rental Housing Providers on behalf of members offering advice to renters facing hardship.
Here's everything on COVID-19 from the federal government.
5. People will not move as much in the short-term, but expect a spike in the recovery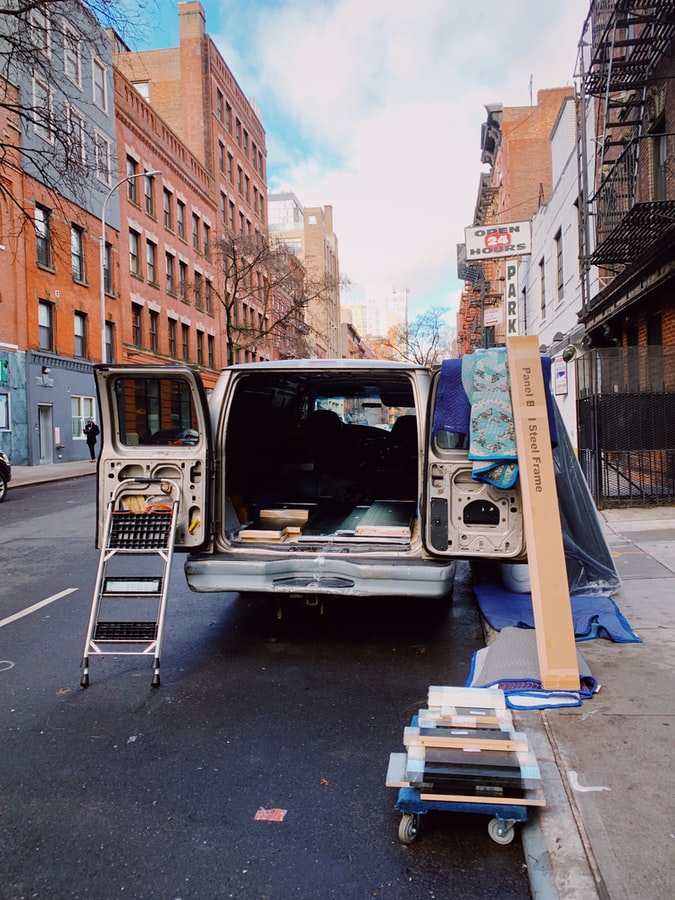 Moving up, moving out, moving away and downsizing propels the rental and housing market.
But it's not something people will be doing as much in the next few weeks because of quarantines, safety, loss of income and economic instability — and let's face it — fear and anxiety.
People don't tend to move much during recessions, and especially not during pandemics, when we are isolating at home and focused on safety and sanity rather than considering our options and opportunities.
But when the worst is over, moving vans will start rolling again as optimism gets us moving again. Most moves will only be delayed during this bleak time.
While more renters will be on the move, count on fewer homeowners making a move.
6. Rents could fall in the short term and affordable housing will be even harder to find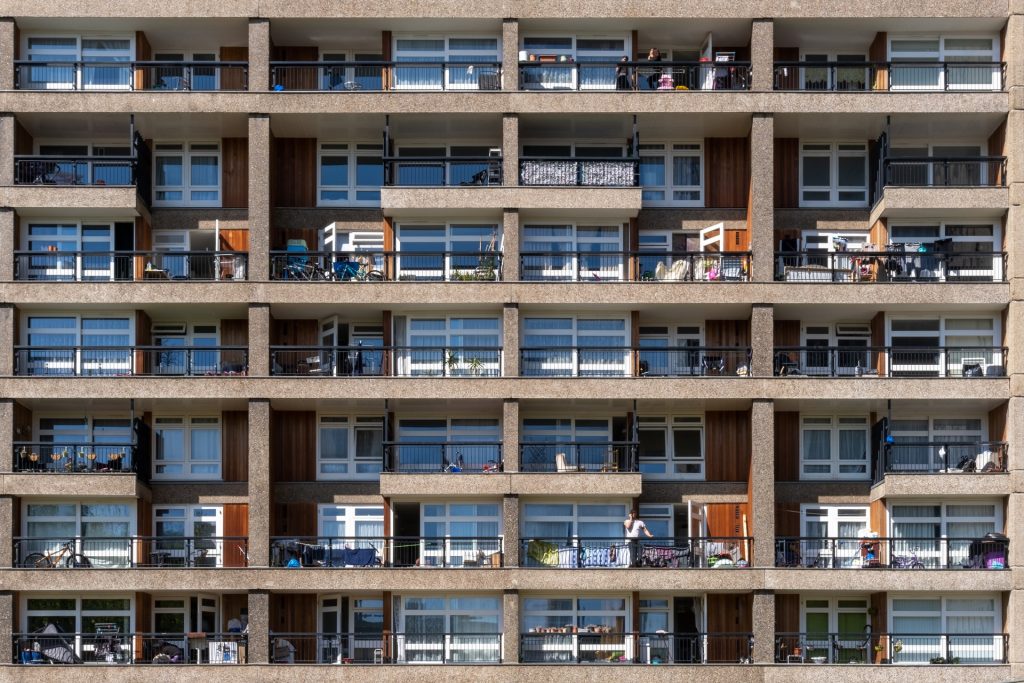 Imagine if you can, Toronto and Vancouver with a healthy 3 per cent vacancy rate, and rents falling by the end of the year rather than rising.
A few months ago that would have been laughable.
But because of COVID-19, Canada will have less immigration, fewer international students and with the border closed not nearly as many seasonal and part-time workers. All typically are renters.
And, because of No. 2 above, some-short rentals will be converted to add to the rental supply.
So, with fewer renters and more supply, rents could slide down overall this year, but the higher end of the rental market advertised as luxury rentals could be more affected.
Affordable housing in most big cities is hard to find, tenants need to qualify, there are waiting lists with short supply, and not as much housing has been built for the lower end of the economic spectrum.
Now add people in quarantine, not moving, and a freeze on evictions — and affordable housing tightens up even more.
"With the record number of layoffs, there will be more demand than ever for affordable housing," said Rentals.ca's Danison.
Also, in some areas, building affordable housing has slowed or even been halted for a while.
Toronto will especially have to deal with its affordable housing, which has been labeled a crisis before we ever heard of the coronavirus.
"Despite what happens to rents and the vacancy rate during the COVID-19 lockdown, we need more housing supply in Toronto to accommodate the latent demand of adults living with their children, 30-somethings living with roommates, and Canadians living outside the metro area looking for cheaper accommodation and access to Toronto," said Myers of Bullpen Research and Consulting.
"Hopefully, politicians can see the trouble with our planning policies that result in "tall or sprawl" new housing," he added. "There needs to be changes made today to allow for more small-scale development in existing single-family neighbourhoods in the GTA, especially near transit. This will be a massive step toward improving affordability."
7. Coworking spaces in apartment complexes could become the hottest new amenity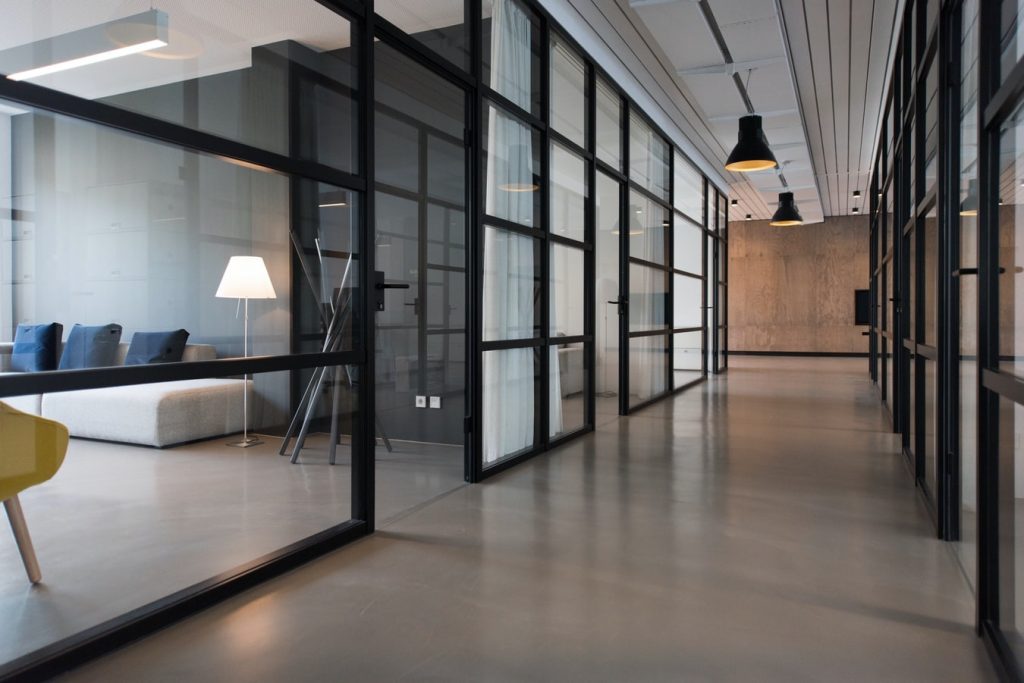 Many working from home can't wait to get back to the office to mix it up with colleagues, to get away from all the distractions, to be more productive, and to not have a fridge and pantry a quick few steps away.
Others are loving the convenience, shorter commute (from bedroom to kitchen table), more family time and creative independence by working from home.
In between the two, coworking spaces in apartment buildings could become even more popular.
Again, working remotely is not new. Many in the gig economy know nothing of office politics. And, coworking spaces were becoming popular in new apartment complexes before COVID-19 hit.
"In the last few years, coworking space has gradually become an amenity of choice," according to an April 26 story in Bisnow.
But now, working remotely could likely expand beyond the 'digital nomads' and accelerate the trend of coworking spaces in apartment buildings. They offer a happy medium between the distractions of home and the politics of the office. And, even if you have an office to go to, you can work a few days in these spaces without hanging out at home in your 'jammies and playing with the dog.
Zoom, Slack and other digital tools keep you connected to work. Coworking spaces in apartment buildings allow you to separate your work life from your home life — and you're close enough to home to have lunch there and let the dog out.
Two issues to be aware of as the remote-working and coworking trend become more popular are cyber checklists for online safety and staff staying focused on productivity during work hours.
8. A few other trends to consider post-COVID-19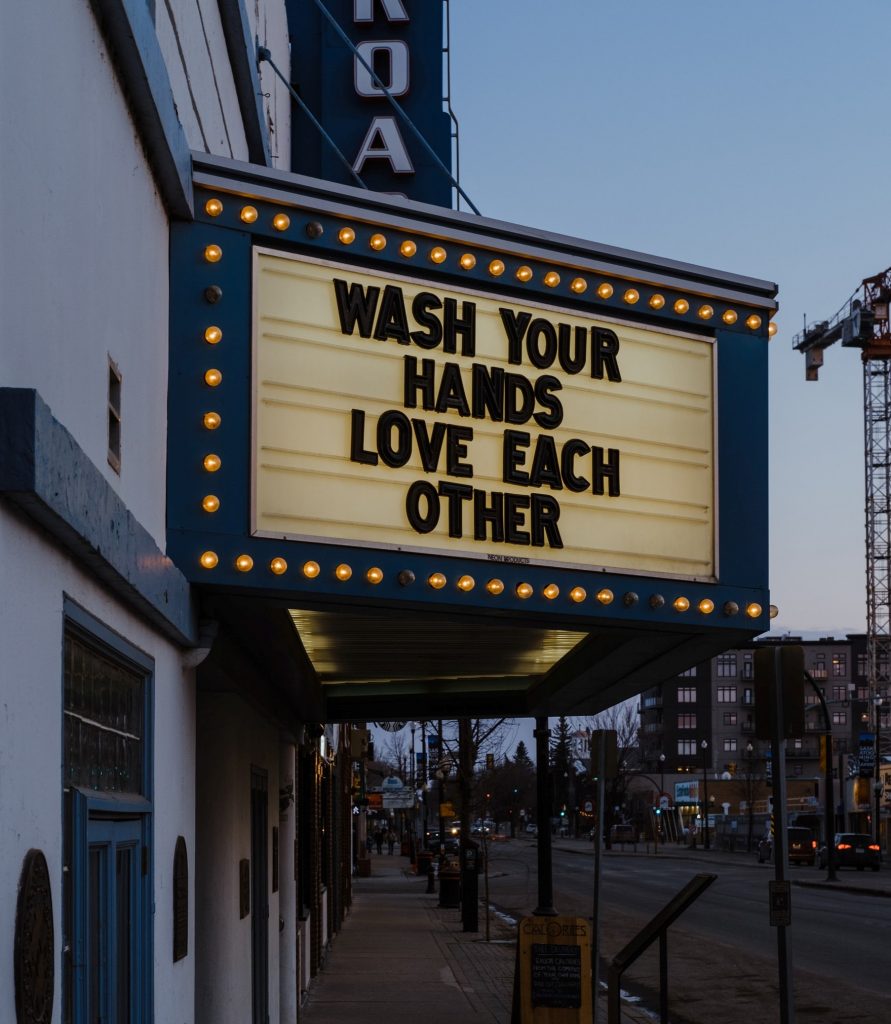 A new way of living for seniors. Senior housing, buildings and units, could be redesigned with new protocols on how to better protect them. More seniors die from this virus than any other age group, so a lot of thought will be given to how to protect them. Some stores are already offering special shopping times for seniors, others have checkout lines for seniors. This will be an evolving, creative process of how we protect the older among us.
The dream of buying becomes more of a dream. The nightmare of COVID-19 could extend the trend of renters staying renters longer.
With vastly increased food delivery, will apartments have a designated area for the exchange of food and goods between delivery services and tenants? Not a bad idea.
Will international students be caught in a pickle of looming deadlines to leave their residences and the dwindling number of international flights? What will they do caught in between school and going home?
One last point: Character, creativity and community are often developed out of adversity. Think back to the 2008 "Great" recession or even to 1929 Great Depression.
Entrepreneurs and creative companies will come together with innovative solutions to the housing crisis stemming from the 2020 COVID-19 pandemic.
Count on it.